Author Archive | izzy
I love our expansive, sun-filled kitchen.  There's plenty of room for all my dishes and cooking gear. But that awful, grey vinyl tiling was getting me down. I had already painted my bathroom floor, so I knew I could do it. I used porch and floor paint from my local hardware store as i knew the finish would be durable and lasting.  Here's what the kitchen looked like before any floor paint began to fly.
Kitchen Floor Before: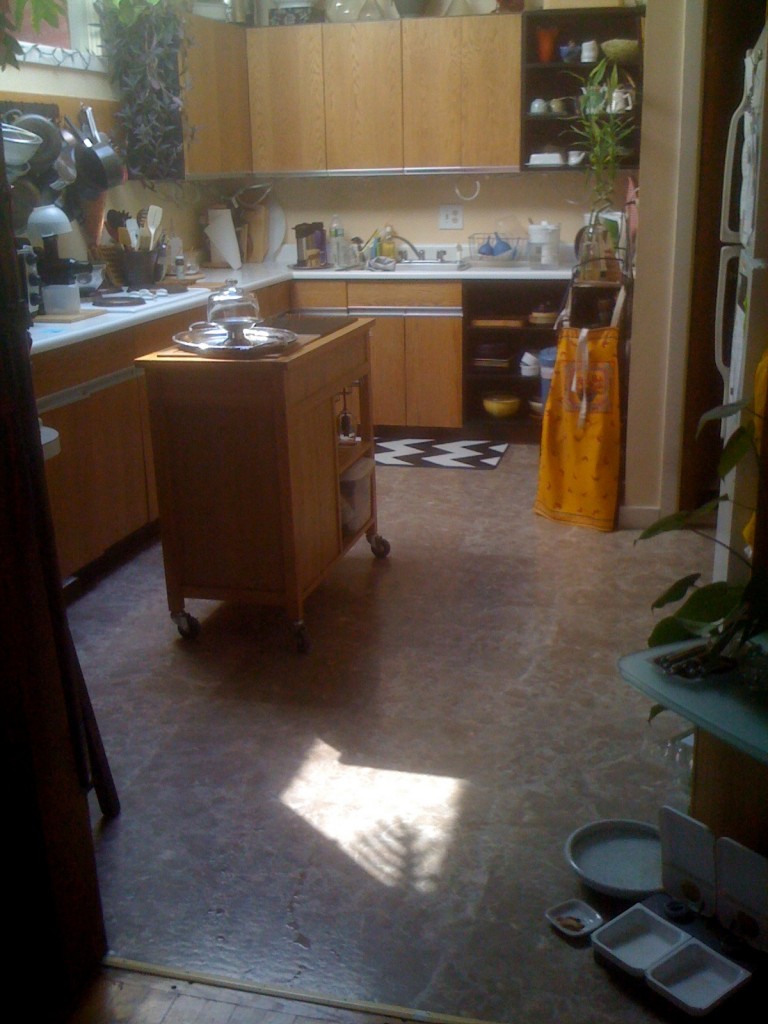 The old floor was a giant roll of old vinyl in a hideous grey speckle tone.  I could never 'see' the dirt and hated that gross feeling. I wanted a fresh look.
Step 1 Preparing the old vinyl: I sanded the vinyl floor tiles with a 180 Ct sandpaper.  After sanding I vacuumed the whole area.
Step 2 Creating tooth on the old vinyl: I deglossed the vinyl floor with a deglosser liquid.  This is is a somewhat caustic process, so be sure to wear protective eye wear, gloves, and be sure the area in which you are working is well ventilated.  I had floor fans running the whole time and opened all the apartment windows.  The deglosser is applied with a clean cloth and removes any gloss finish the sandpaper didn't get.  Steps 1 & 2 creates the 'tooth' from your old vinyl tiles and prepares the surface to accept the new primer and paint.
Step 3 Painting prep: I used painter's tape and taped off the areas I didn't want the paint to adhere to. You know around the kick board and edges where the old vinyl met the wood floor.
Step 4 Priming the vinyl: Primer is then applied. I used 2 coats and laid each coat on somewhat thinly. It took about 45 minutes between each coat to dry. Check the label on your printer and follow those steps.  The primer is an important step that prepares the vinyl surface for painting.  I used disposable sponge paint brushes, however you could use a roller or traditional brush.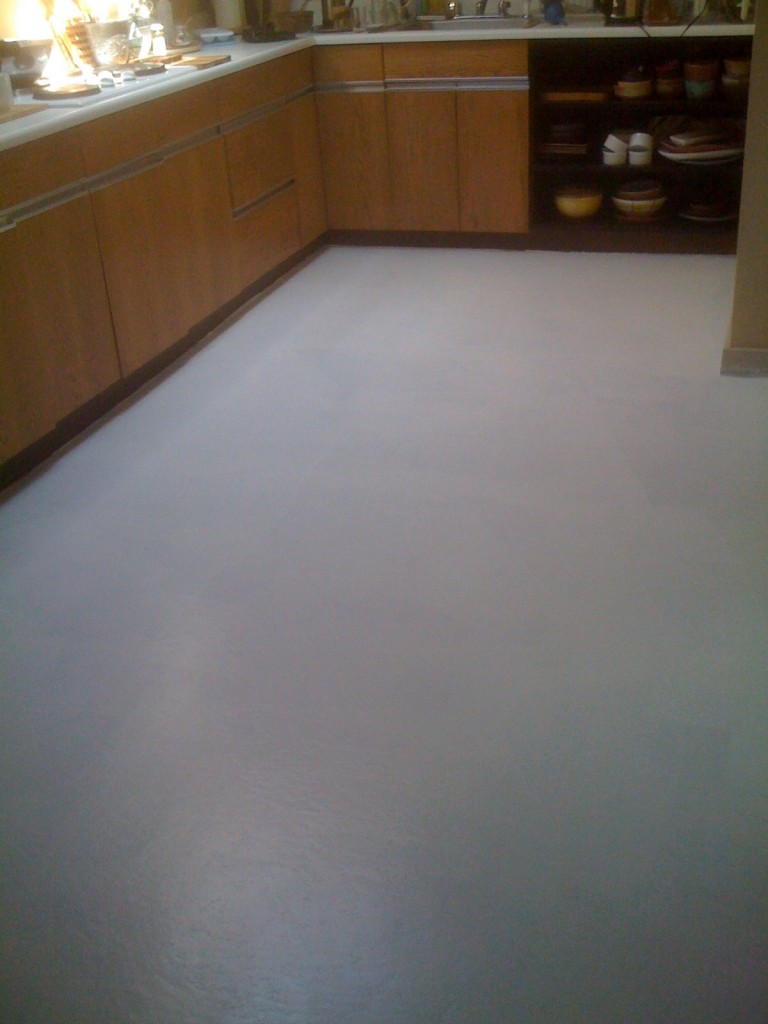 Step 5 White base coat: Since I wanted black and white squares, I next painted on the white base color, over the primer. This time I used a disposable sponge brush and a small roller. The white paint took 2 coats and I allowed 45 minutes between coats for drying.
Step 6 Creating the black squares: Taping off the squares was the most time consuming process.  I followed the old tiles, as my guide, and have to admit, I needed to pull out my old T-Square to get all the squares 'squared'.  Then, I taped 'off' the tiles I wanted to maintain the white color.
Step 7 Painting the black squares: Next I applied the black paint with another disposable sponge brush.  In order to get the density of black I desired, I applied 2 coats of black, put floor fans pointing directly onto the drying paint and waited 30 minutes between coats.  After the second coat of black paint went down, I waited another 30 minutes, more fans, then pulled up the painting tape.
That is all that is needed.  Except I did go in with a small paint brush and touched-up a couple of areas where the black paint had seeped under the painters tape.
After: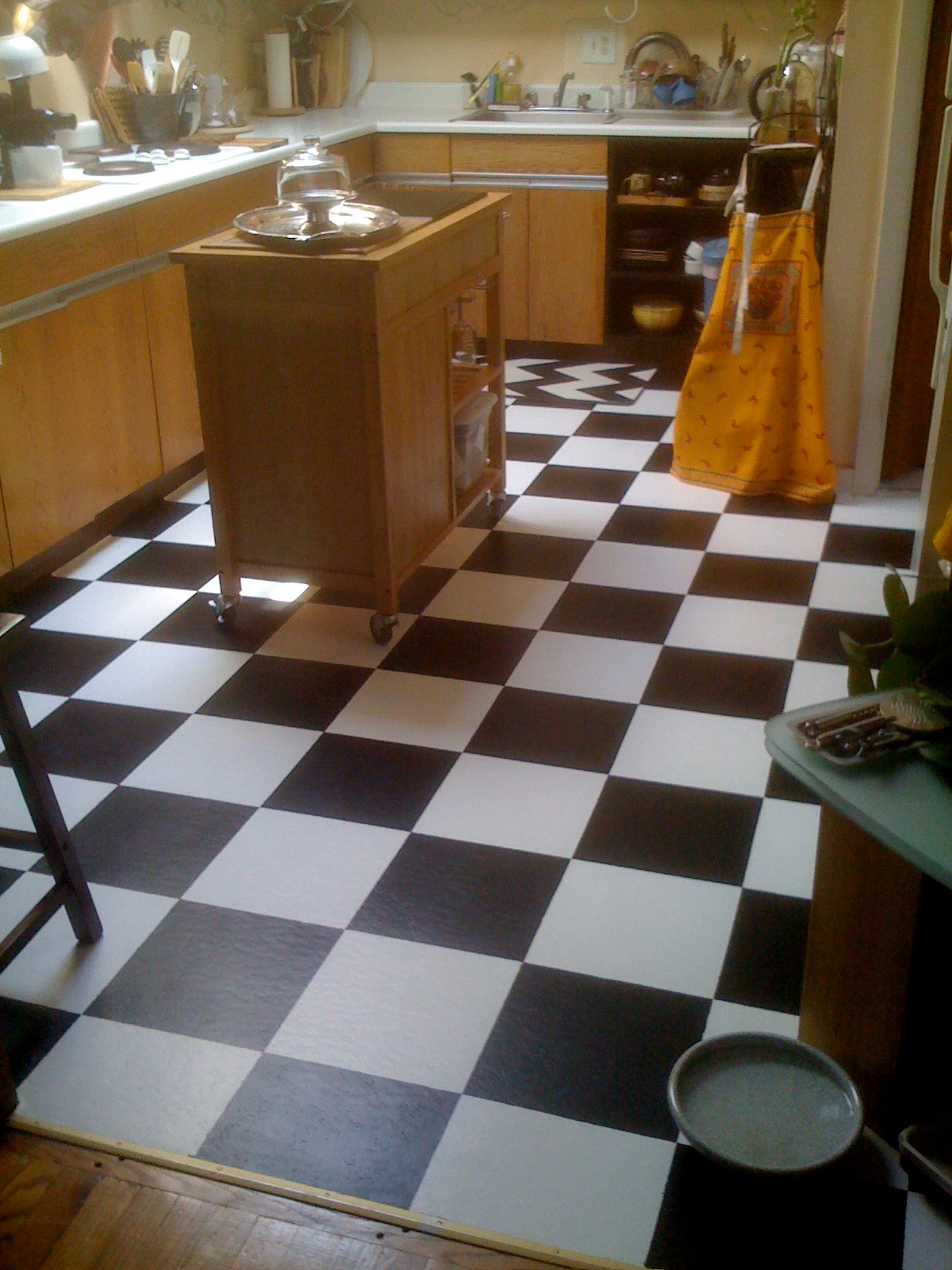 I'm a big sucker for black and white tile and for under $100 I was able to give my kitchen floor a fresh, clean look and feel.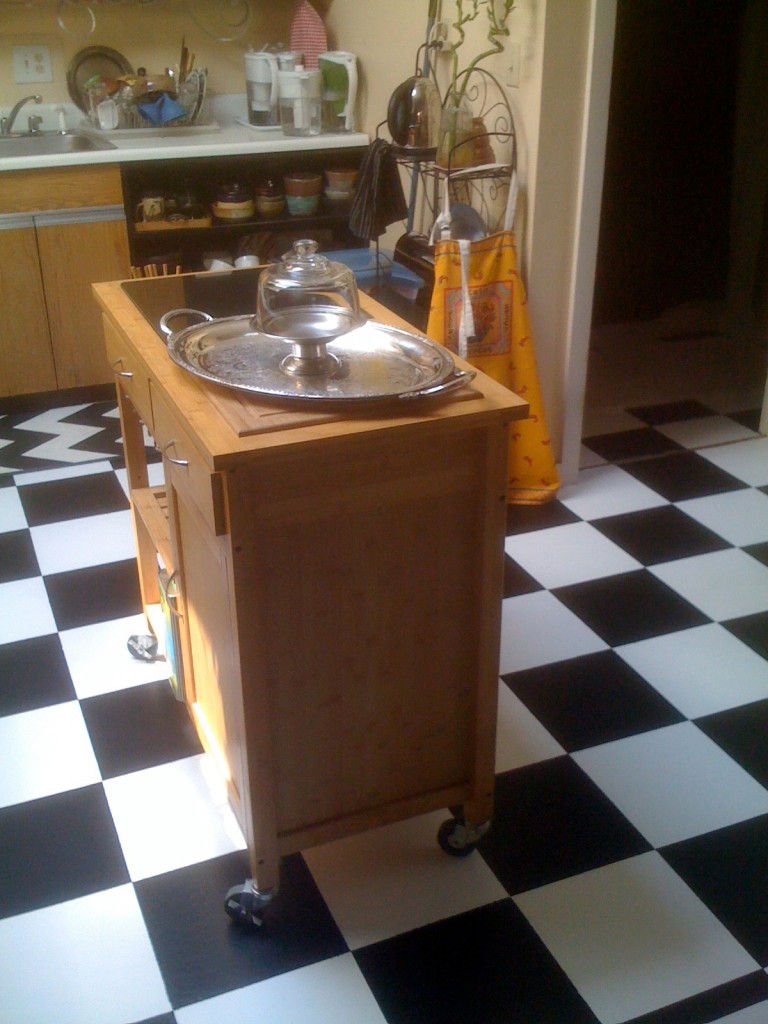 While we are on a little food roll here, I was recently introduced to Thug Kitchen and am really enjoying not only the great veggie recipes and ideas, but also the written content….which, BTW is [a little bit] NSFW.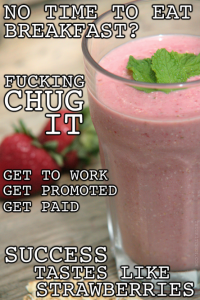 To me, an ideal summer party = brunch on a lazy Sunday morning. I've been adding my ideas to a Pinterest Board and I'm hoping to use some of these and invite some guests to drop by, enjoy libations, food and festivities in my urban loft space.
There's something about brunch where guests can swing by, enjoy some great food & company and then get on with their day. Brunch isn't a huge commitment and allows everyone to have the fun of a party and also have the rest of Sunday to get other things done.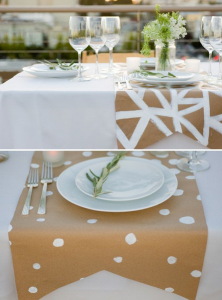 Something simple for the table, like kraft paper and some strokes of white acrylic paint, along with white plates would allow the food to pop. Or this grouping of plates, cutlery and flowers would be even easier.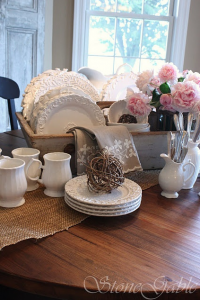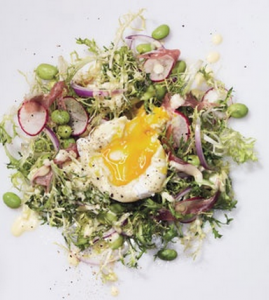 I'm thinking something with salads like this spin on eggs benedict or this lovely white bean and radish salad.
I've created these tomato pops for a bridal shower and they were a
huge success. And of course, there needs to be a nice summery drink. With splashes of vodka.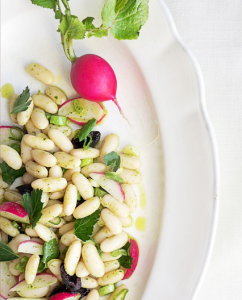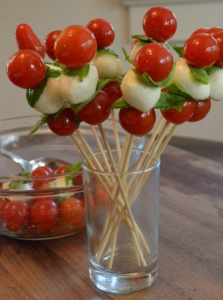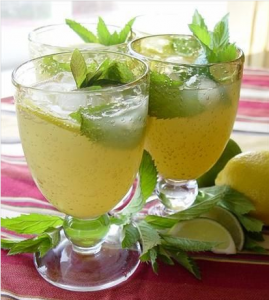 And I think something comfy, yet festive to wear.  So, stop on by my Design*Sponge Summer Party Pinterest Board for more ideas.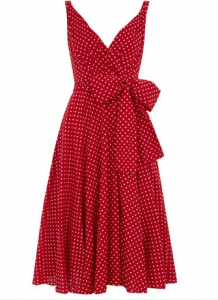 Here's one of those You Tube videos that is so very well done and educational.  Having lived in Beijing for 15 years during times of humongous changes….Mark Griffith uses this 5 minutes to sum it up ever so eloquently.
Listen carefully to the words….he's telling an ever so true story.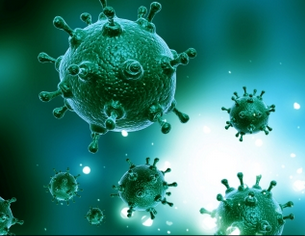 Here's something I found for those who might being trying to survive AP [and college] Biology. Created by a young man who struggled with his textbook and wanted to use other study methods.  This site is full of videos, chapter outlines, flashcards, forums and more.
There are even practice tests and he's developed a system of rewards [for those who register] for using all the study tools….just to get a bit of motivation and satisfaction.  Click and earn points, join the Bio community and I'm guessing you'll be on your way to scoring on 5 in your AP Bio test.
Since late January I have been working and collaborating with a great team who has been very busy re-designing The Collaborative for Educational Services website.  The new site was launched July 1! Yeah team.
As I came into the team my involvement has been on several levels; creating wireframes for the architecture [I used Mockingbird], assisting with understanding the business flow and work impact the new website has on the various departments in The Collaborative and uploading content into the Drupal content management platform. Along the way there have been thousands of details to attend to, lots of problem solving with the front end developer, content specialists and our Communications Director.
It has been a lot of fun and I still have content uploading to assist with along with finalizing style guides and user manuals.  However, I wanted to share  the before and after images of the website.
Can you see a difference?  Tell me what you think in the comments below.
Here is what the old Collaborative website looked like: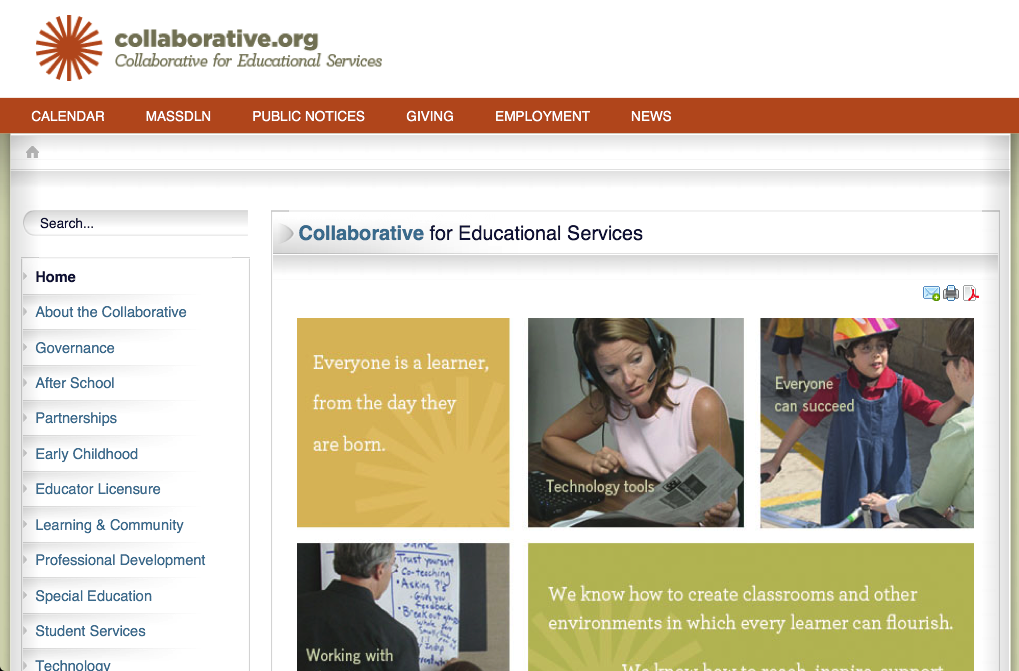 And here is what the new Collaborative website is now looking like: users can now register and pay for course and events online. Our content is more logically organized and I feel, much nicer to view and move around in.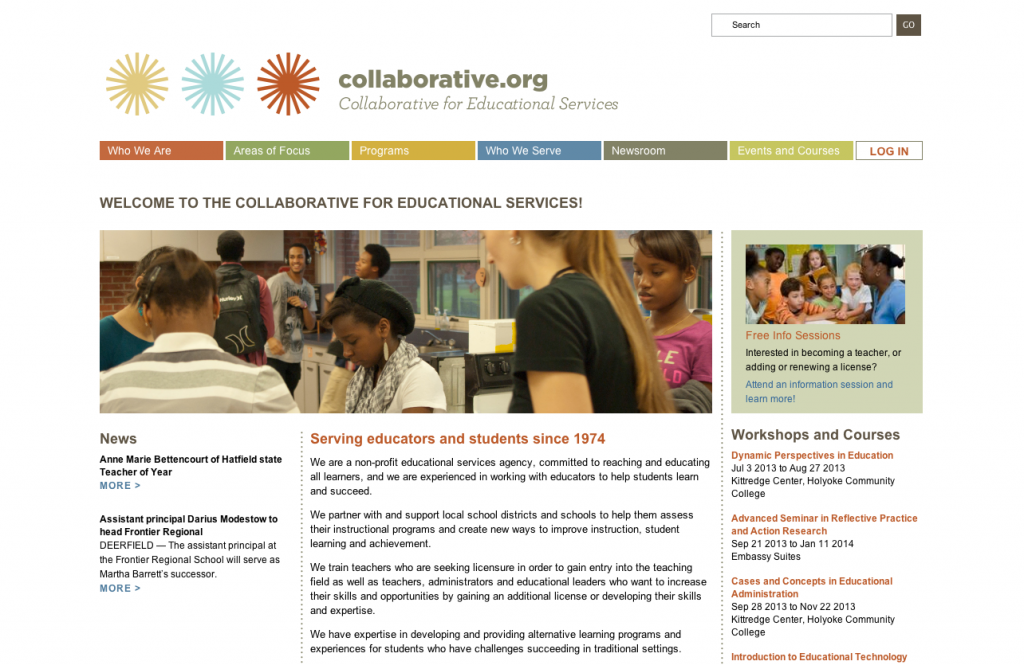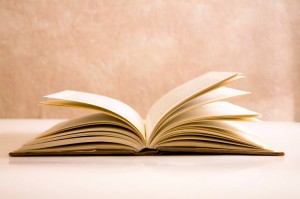 Look out library, thanks to the work I've been involved with in realigning instructional guides for The Collaborative for Educational Services and the Department of Youth Services…I've got a new reading list.  Some of these titles will be re-visits and other are pages I want to start turning. In no particular order, here's my new reading list…
Classic Literature
Shakespeare

Raisin in the Sun
Literary Nonfiction
Night

Richard Wright's Black Boy- pick a chapter

Coming of Age in Mississippi-

When I was Puerto Rican
Global Literature
Chronicle of a Death Foretold

Things fall apart

Chinese Cinderella

Master Harold and the Boys-Athol Fugard

The Namesake
Informational Text
Stiff & Guip by Mary Roach

Nickel & Dimed- Barbara Ehrenreich

Into the wild

Into thin air

Perfect storm

Fast food nation

Salt by Mark Kurlansky

Guns, Germs and Steel- Jared Diamond

The Botany of Desire- Michael Pollan

Outliners and Blink – Malcom Gladwell

The Jim Crow
Contemporary Literature
Their eyes were watching God

The curious incident of a dog in night time

Me talk pretty one day

The absolutely true diary of a part time indian

The lone ranger and tonto fistfight in heaven

How the Garcia girls lost their accent

Pygmalion

Richard Blanco- One Today Inaugural Poem

Leslie Newman October Mourning: A Song for Matthew Shepard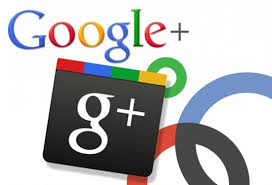 I've been on Google+ for about a year now and recently at PodCamp Western Mass #5 I attended a couple of Google+ sessions which renewed my interest in this social media.
Google+ helps you in many ways:
It's part of the Google Suite of productivity products that can work together to help you keep your digital life organized and in the long run more productive.
Google 'notices' when you are using Google+ and will assist with Google rankings
Google can get into the private areas of FaceBook
Google+ allows for deeper conversations, more thought.  Think Science, artists, creatives, and thought leaders…don't you want to be a part of that crowd?
One big take away, from PodCamp Western Mass #5 is that Google+ is = to 'What do you think?'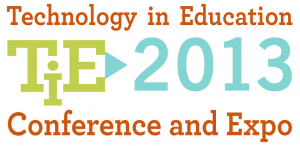 Since last fall I have been organizing a TiE2013 Technology in Education Conference with The Collaborative for Educational Services. Last week the conference was held at Holyoke Community College and by all qualitative evaluations it was a roaring success.  The conference was attended by 250 educators and administrators, 10 vendors and 2 keynote speakers. Our quantitative evaluations go out this week….another item on the extensive To-Do list, along with the formal De-Briefing Meeting.
In any collaboration, Mary listens first to the instructor's objectives, probes for underlying needs, and offers flexible solutions that meet the instructor's needs and preempt their long term needs." "Her methods of support and follow-up are effective and noteworthy. Her commitment to student achievement does not stop. Throughout each online course, she provides stable and consistent academic support, technical assistance, and enthusiasm for students and instructors." Kristin Kicza, Distance Learning Coordinator, The Collaborative for Educational Services
Great Graduation Gift!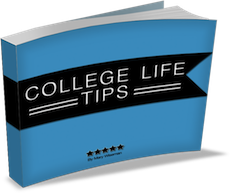 This 70 page-easy-to-pack-eBook is full of over 100 tips which answer questions your special college bound student may have. Only $5, this eBook downloads instantly and makes a great graduation gift!