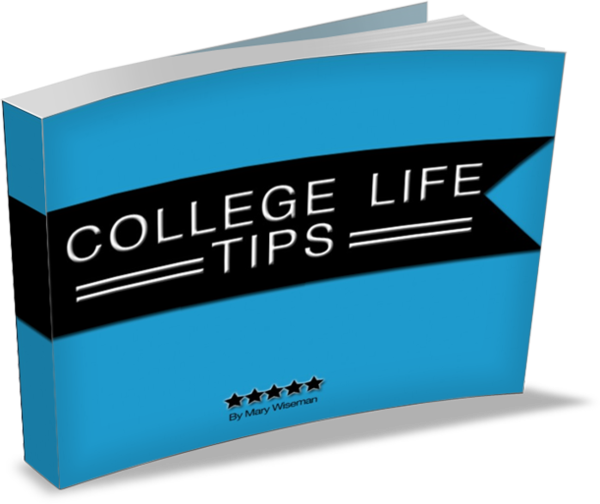 Over 100 tips within 70 pages
Only $5
Inside this 70 page-easy-to-pack-eBook are over 100 tips where readers will learn:
How-to conquer your fears and frustrations of starting college.
How-to live comfortably in a tiny dorm room, even with a roommate.
How-to work get the most out of your classes and college life.
How-to work with the college bureaucracy.
Parents will learn tips to have more time to spend with their college-bound-child, relaxing, and enjoying your time together rather than stressing over how to prepare and pack your child for college.
After you place your PayPal order, you will be prompted to confirm your order in the email you provide to PayPal. Once that payment confirmation has been processed, your eBook will immediately be delivered to your email inbox.
Gift eBooks may then be emailed [as an attachment] to your special college bound student's email inbox.
NOTE: Should you place a second order, for additional College Life Tips eBooks, please use a different email address than your first order.