PodCamp WesternMass 2012
I created this simple, whimsical video to help promote PodCamp WesternMass.
DIY Your Own Laundry Sheets
Why You Need a How-to Video
Another Reason You Need a How-to Video:
From My Video Scrapbook:
My Story:
How-to-Use the Emergent Task Planner Productivity Tool:
eLearner Coach Course:
Ms. Nellie Taylor, an eLearner Coach graduate, gives advice to newbies interested in becoming eLearner Coaches.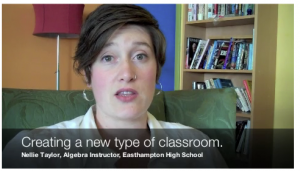 You may be prompted to open this video in another application, which may take a moment.
Please be patient.
Vintage PinUp Clothing: Video from Photo Shoot
Proposed Redesign of a Business Etiquette Course:
eLearning Coach Training Video: